I created this mind map to learn more about typography for enhancing user interfaces. Although the mind map is not complete, I am publishing it for other developers who want to learn more about typography and need a starting point.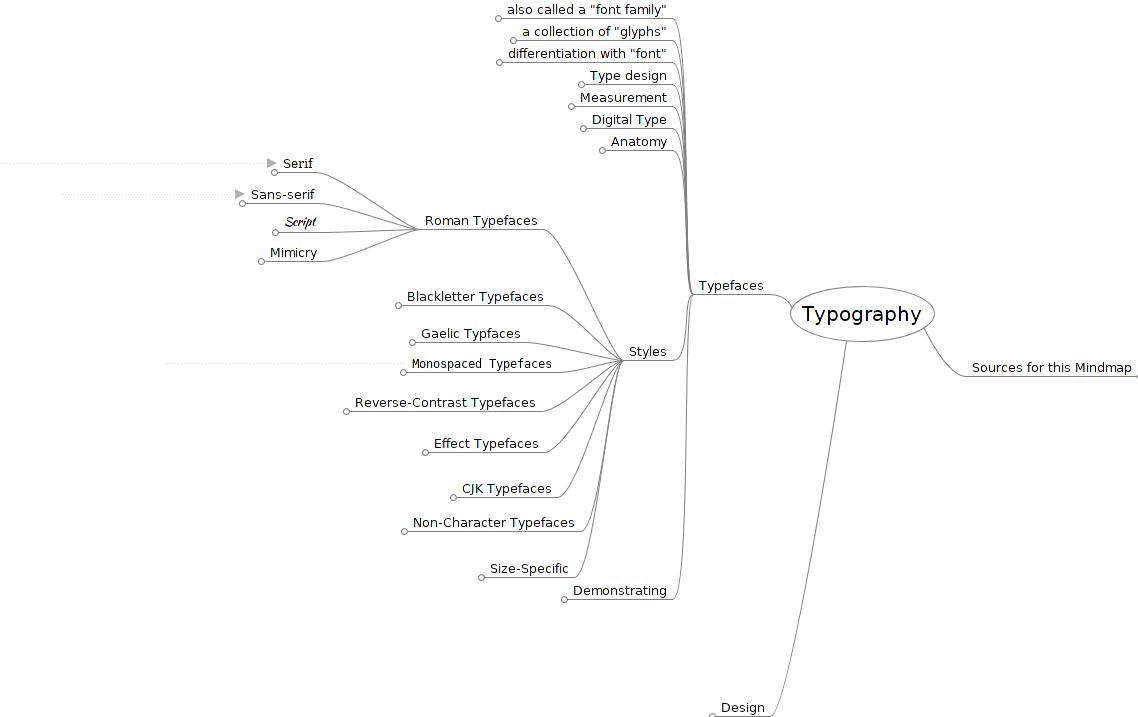 I intend to do more work on this mind map, but no major revisions are planned until March 2017.
If you would like to use the mind map:
Install FreeMind. (I developed this mind map with the beta version of FreeMind.)
Download the Freemind file of the Typography Mind Map for Developers.
History
| Date |   | Comments |
| --- | --- | --- |
| 2016-04-20 |    | Initial release |